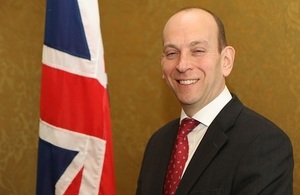 Mr. Daniel Robert Pruce is the new British Ambassador to the Philippines and non-resident Ambassador to the Republic of Palau.
Ambassador Pruce succeeded Ambassador Asif Ahmad who will be transferring to another diplomatic service. Pruce will assume his post in August 2017.
Pruce was deputy head mission in Madrid from 2012 to 2016, deputy head mission in Bangkok from 2008 to 2012 and head of the Economic and Central Europe Group of the Foreign and Commonwealth Office (CFO) from 2006 to 2008.